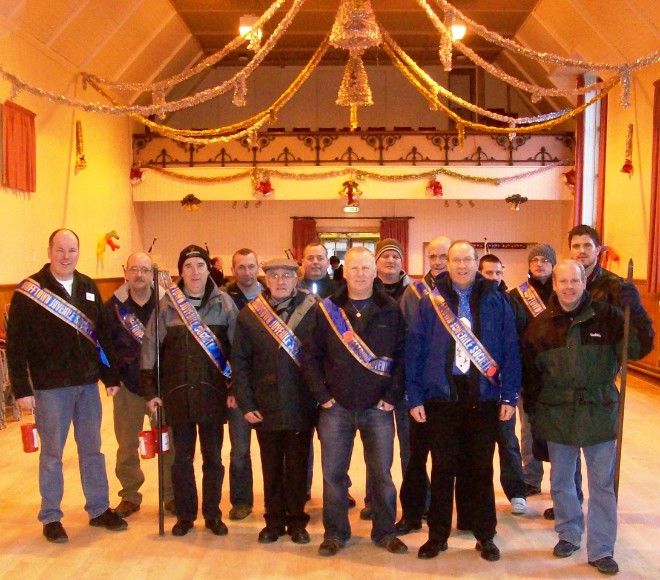 the Juvenile Society Collectors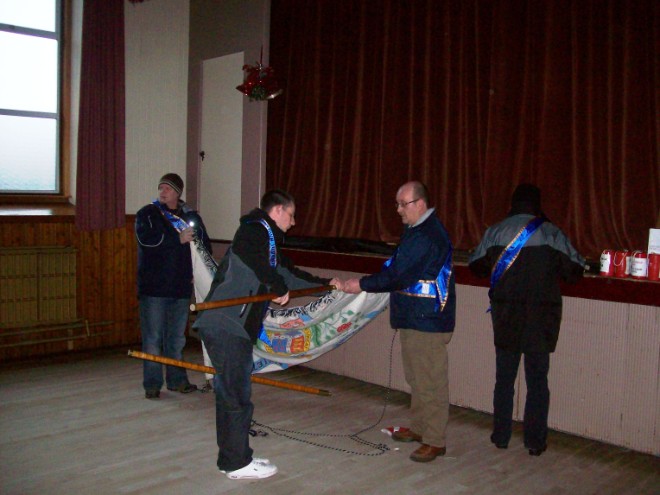 Phillip,Scott and Graham get the banners ready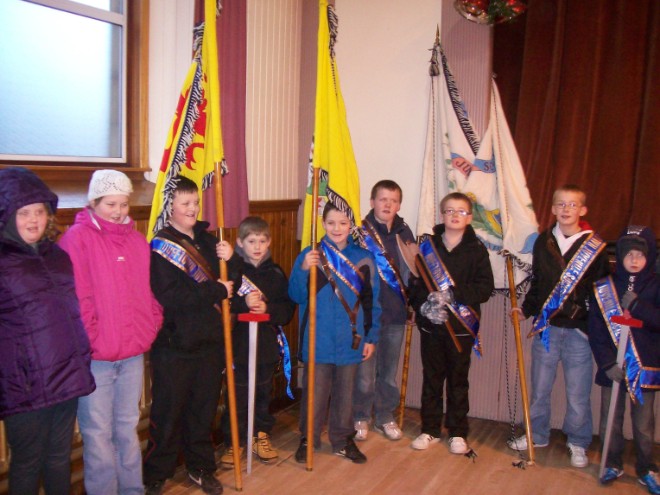 The youngsters before the walk.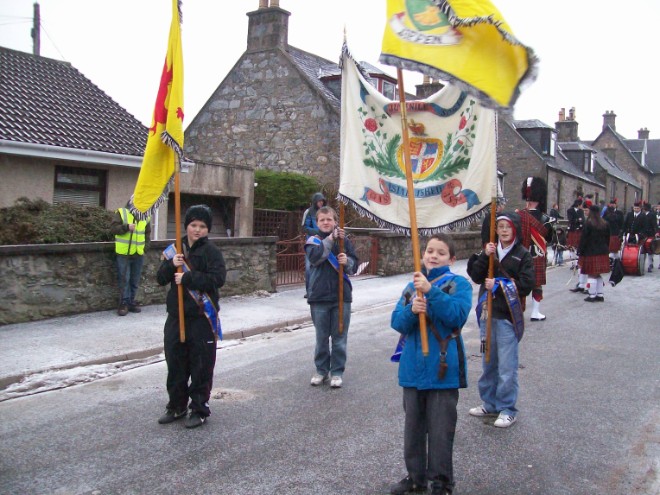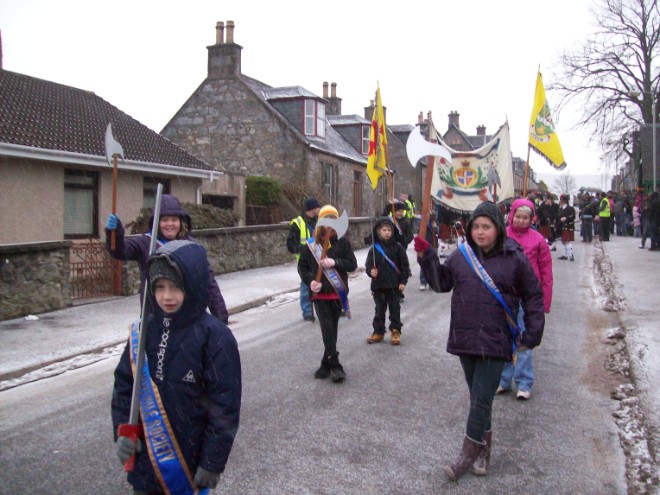 Due to the lack of loons, Quines were given swords and axes for the first time. Michty me !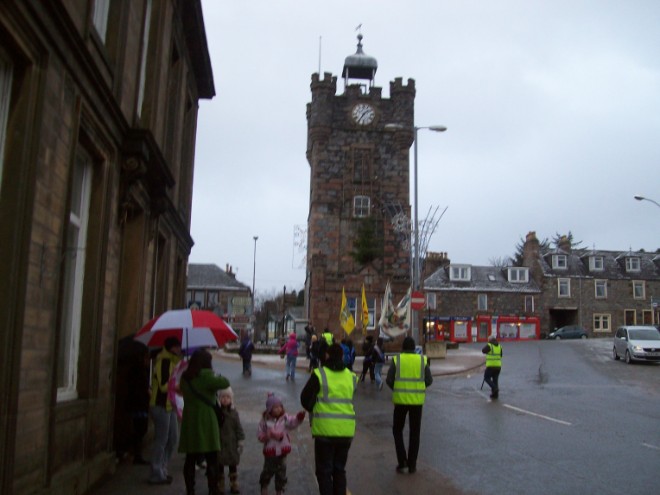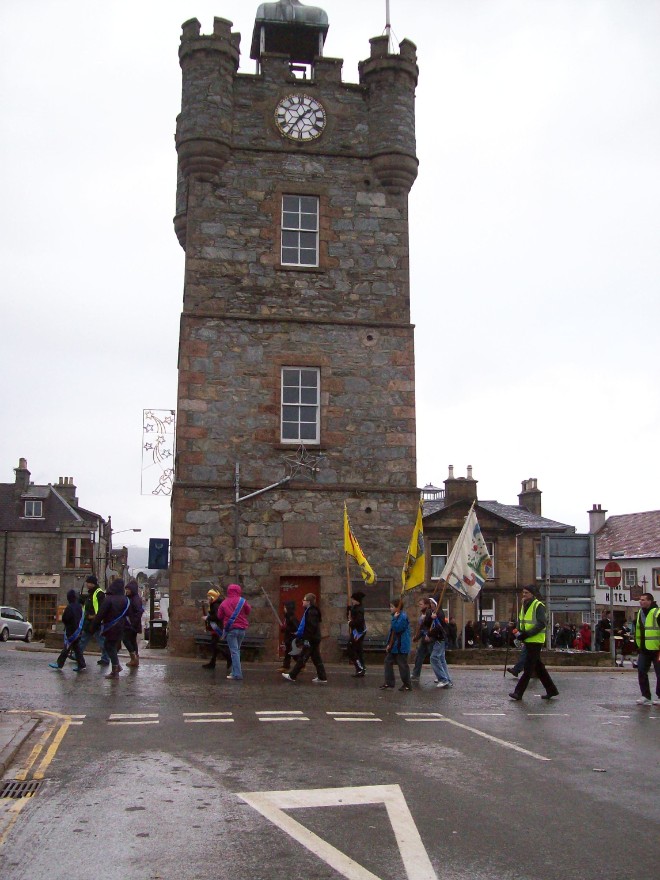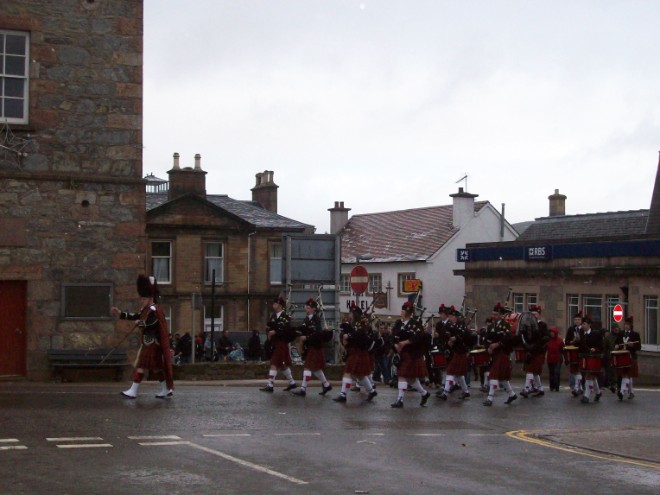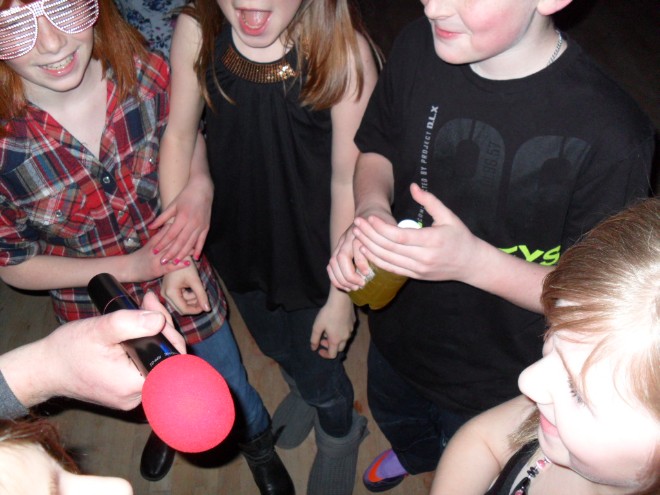 Pass the mic at the Kids Disco, Unfortunately instead of singing " Is this the way to Amarillo?" most of the little Jokers sung Waaaaaaaaaaaaargh!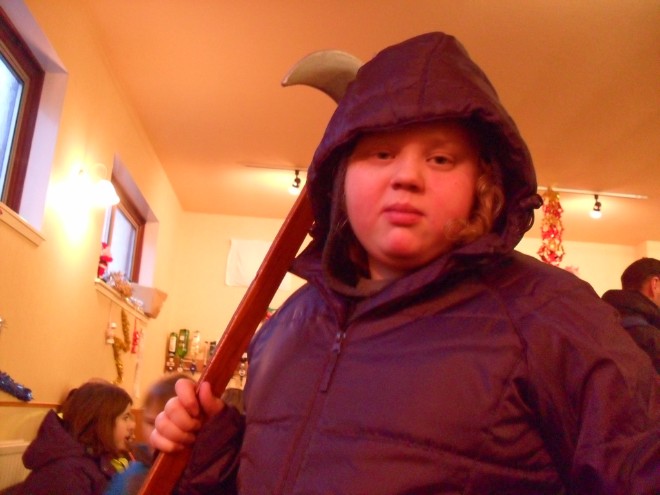 Watch yersell! Dufftown Quines are a tough breed!
Next up is the Video of the Walk in 2011.