IN 2009 we raised aroon £1200 on the walk.
Thanks to the collecters,helpers, officials and committee members who are up there in the banner above.
And thanks go to the generosity of abody in the toon who stuck and hand in their pooches.
Nae forgetting the Dufftown pipe band they did us proud as per usual.
The committee decided nae to charge the kids 10p to get into the party and disco.
I wonder If ye kin see onybody ye kein in the video.
Ye'll nae see me though! ...... I'm ahin the camera.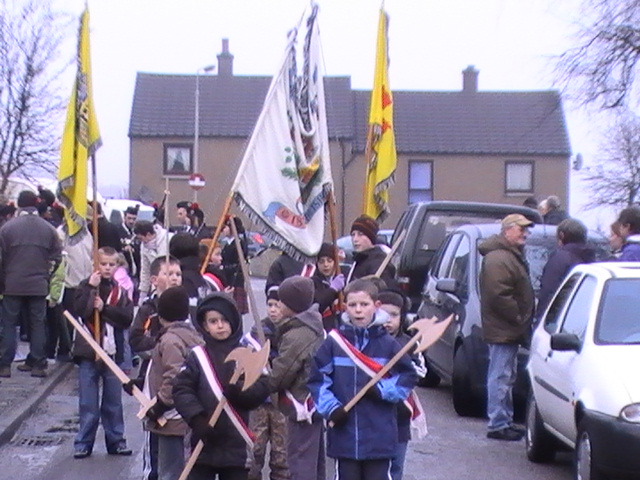 We had freezing fog and some sna at nicht. It was affa icy roon the toon, luckily we had nae casualties though!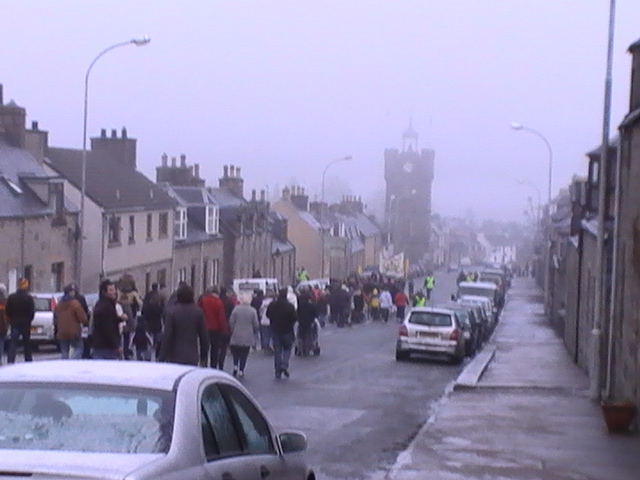 The mannies fae the Dufftown Pipe Band enjoy a pie and a pint ootside the Commercial Hotel.
The pies were made by the Strathisla bakery Keith and abidy said they were the best pies oot.