Apart fae gien oot funding to local groups sometimes the Juvenile society like to do thing's to benefit the community.
Kenny Christie fabricated this rare bench which sits in the square.
Its made to last and can support the weicht o ten bairns.
Nae that we wint the bairns to treat it like a stage.
We much prefer it used by the weary tourist who might fancy a fine place to eat his piece denner or Miltons/DJS chippie.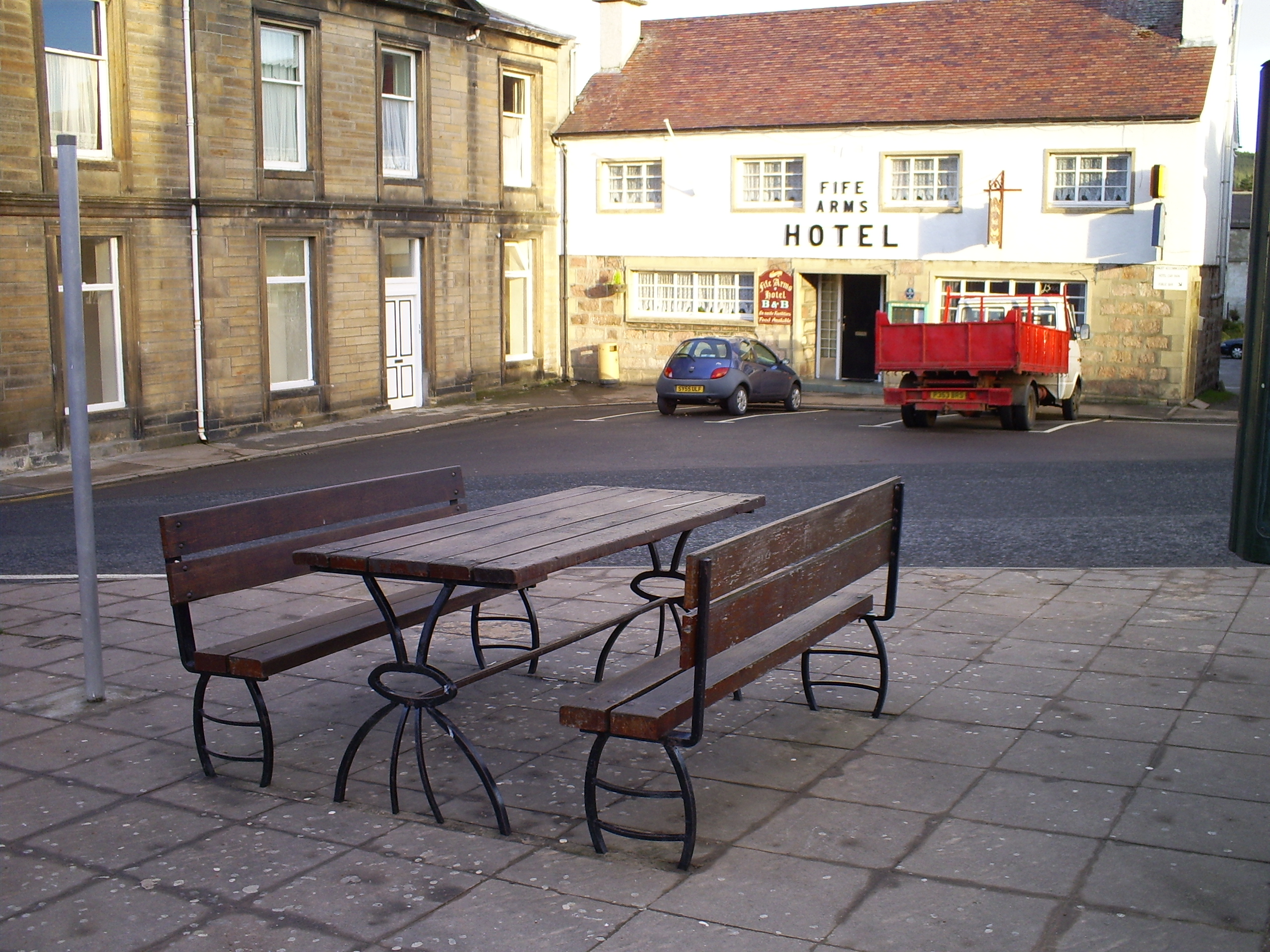 Another bench was sited on the Glenrinnes way. Just the job efter the climb past the market leys.
Ye get a rare view too!
Our Secretary Kenny Walker and Chairman Kenny Watt are pictured below on the bench.