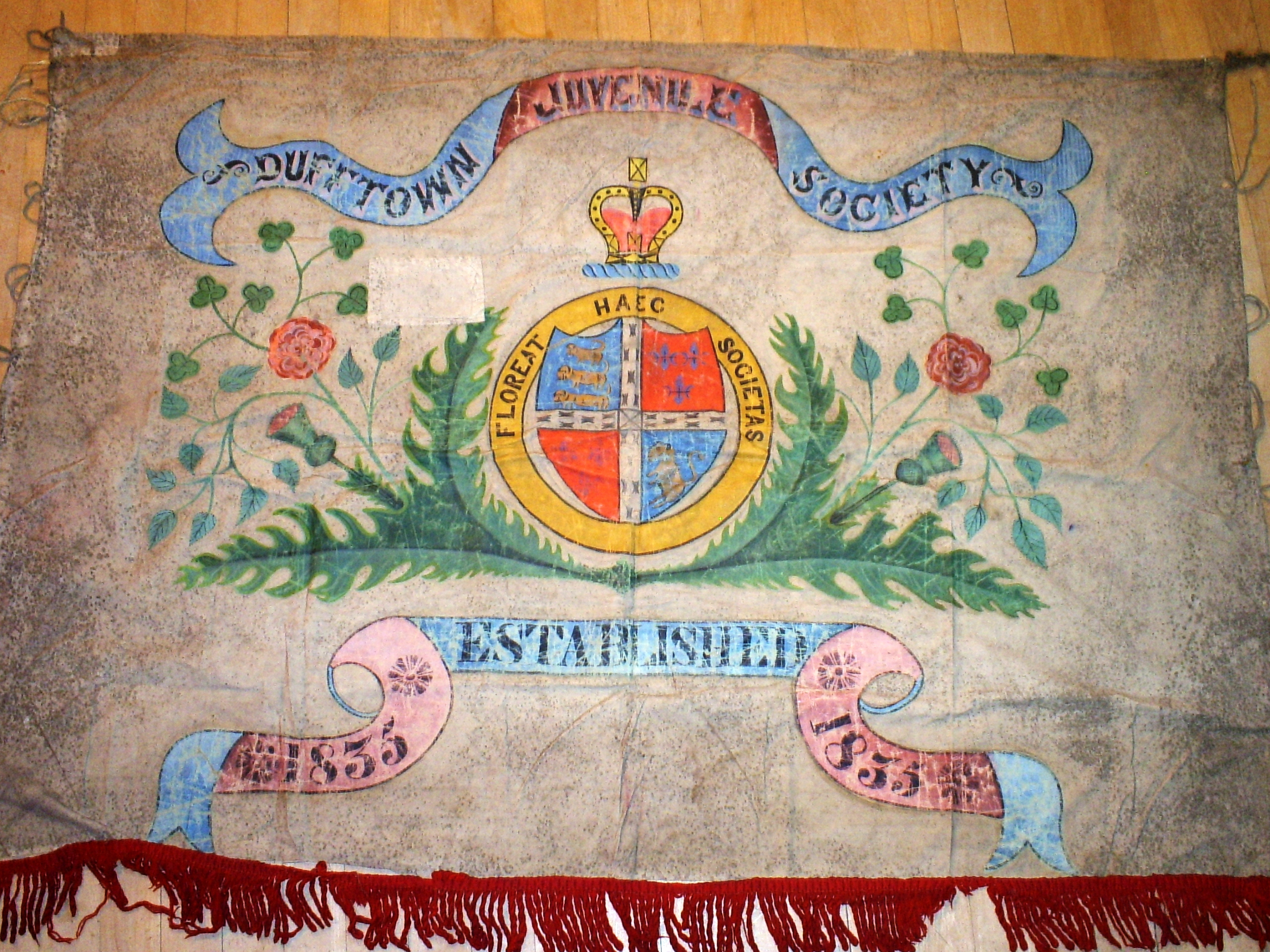 the widden swords and battle axes got a lick o pint for 2010.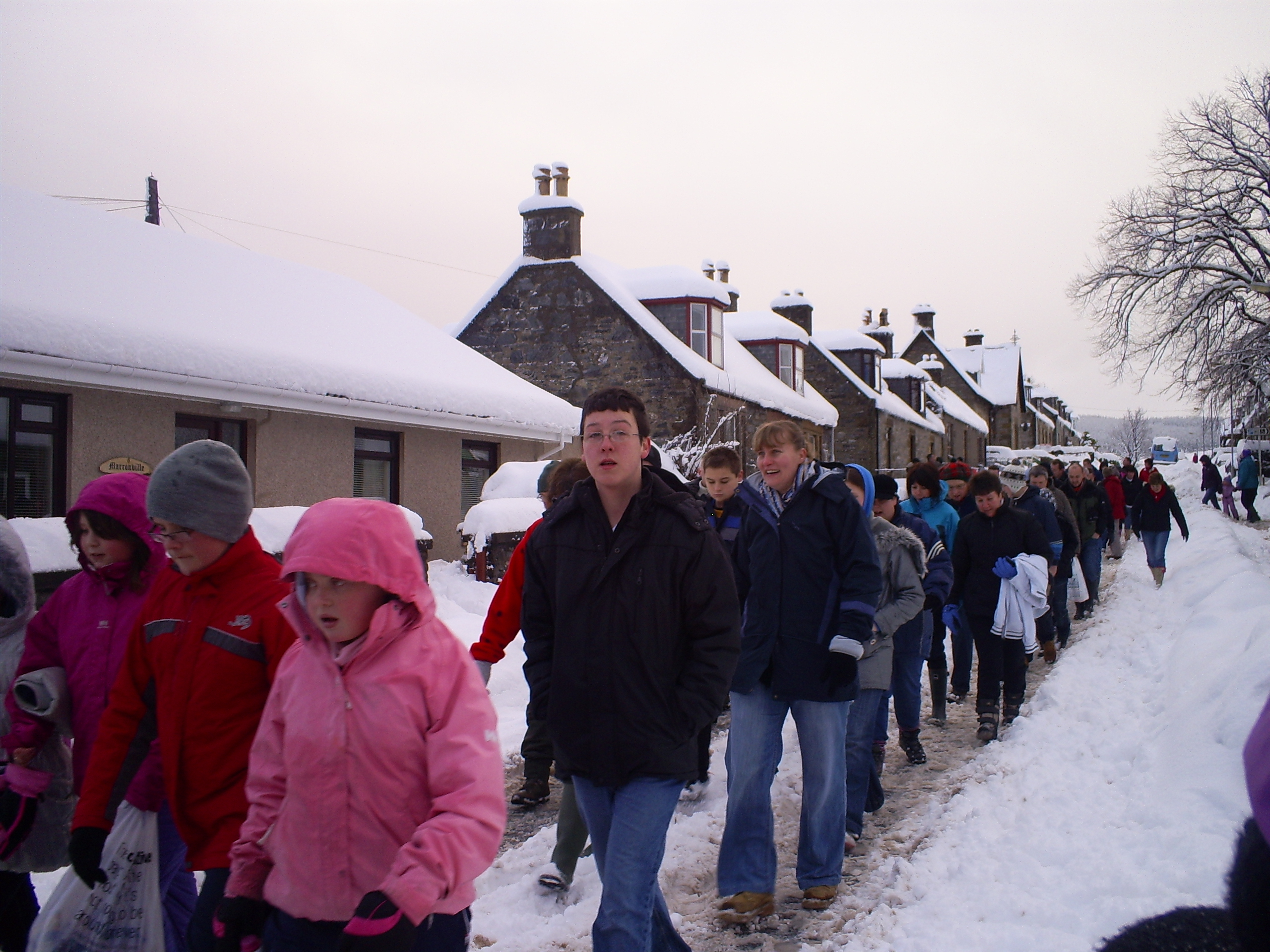 the brave fowk o Dufftown still kim oot for the walk despite the sna.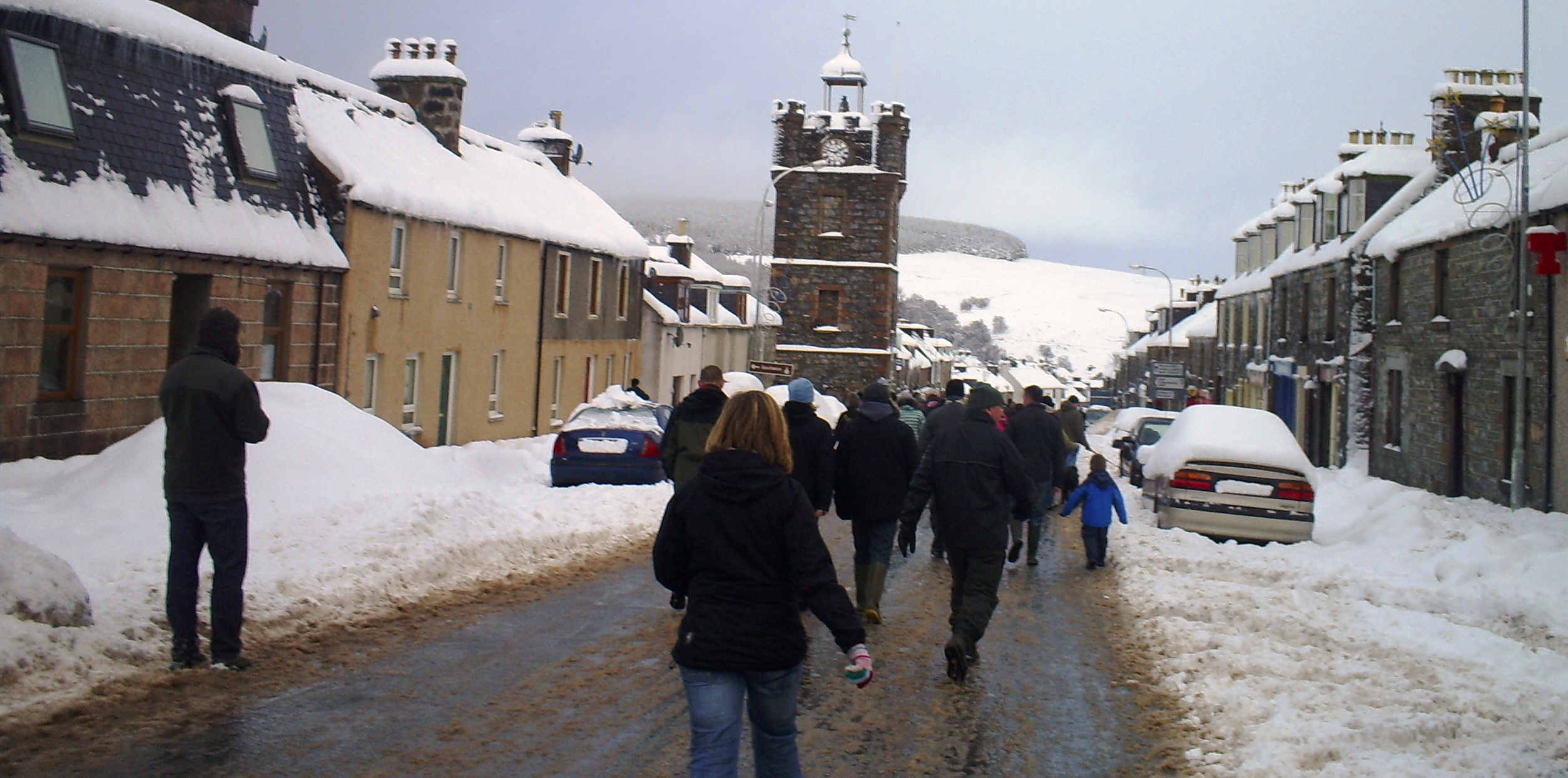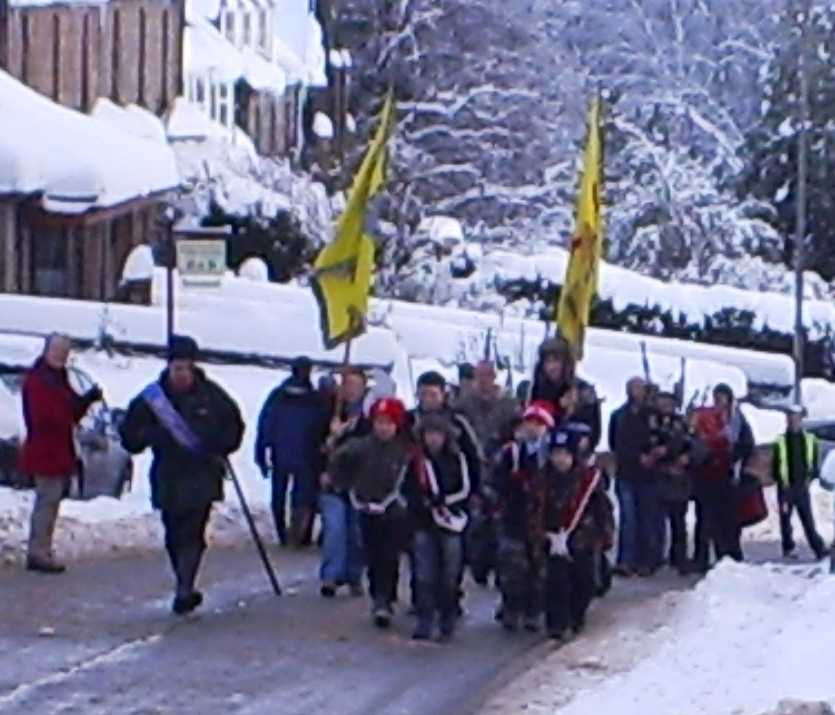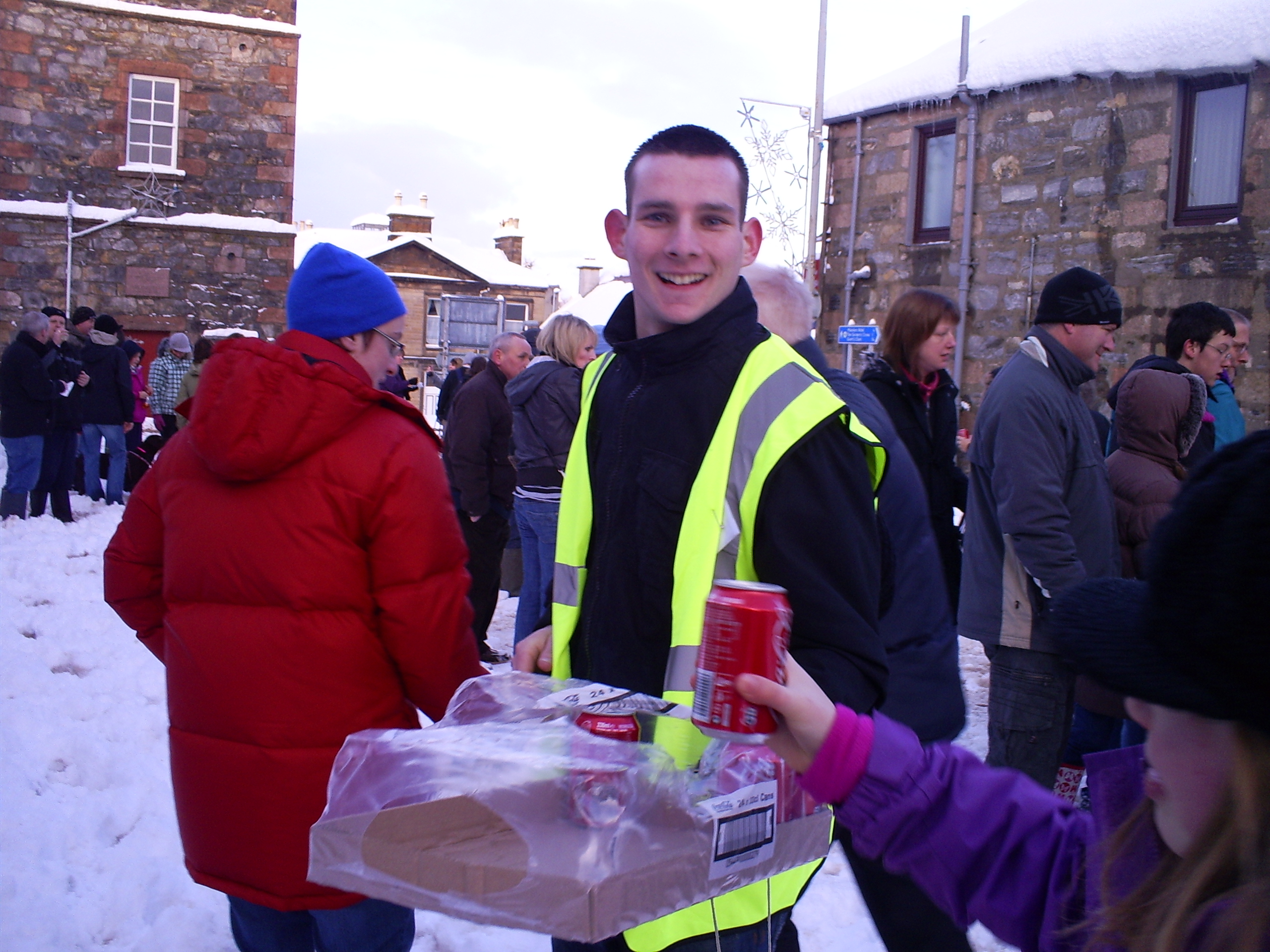 Here we are outside one of Dufftowns fine old drinking establishment the "COMMERCIAL HOTEL !" where Edna and the girls heated up the mince pies which were distributed to the walkers.
We would also like to thank the CASTLE RESTAURANT who came oot wi some cola and prawn crackers which were affa guid!
Thats Scott Dawson in the picter ane o oor pie distributers! He was a some eese at the bairns disco!